MVHS FOOTBALL BOOSTER CLUB WELCOMES YOU
Empowering Athletes
At MVHS Football Booster Club, we are dedicated to supporting Coaches in their endeavors to build a strong team while empowering student athletes to reach their goals and fulfill their potential on and off the field. We invite you to learn more about the positive impact we are making on the individual athletes and team.  Go Bruins!
MVHS FOOTBALL BOOSTER CLUB AT A GLANCE
MVHS Booster Club empowers student athletes by backing them on and off the field!  Participation on the MVHS football team increases confidence and motivates our student athletes to stay in the classroom and aim for higher education. We facilitate experiences that build character, develop leadership skills and teach life lessons that extend well beyond the playing field. We welcome YOUR participation through volunteering, sponsorship and donations to help us build strong, well-rounded athletes.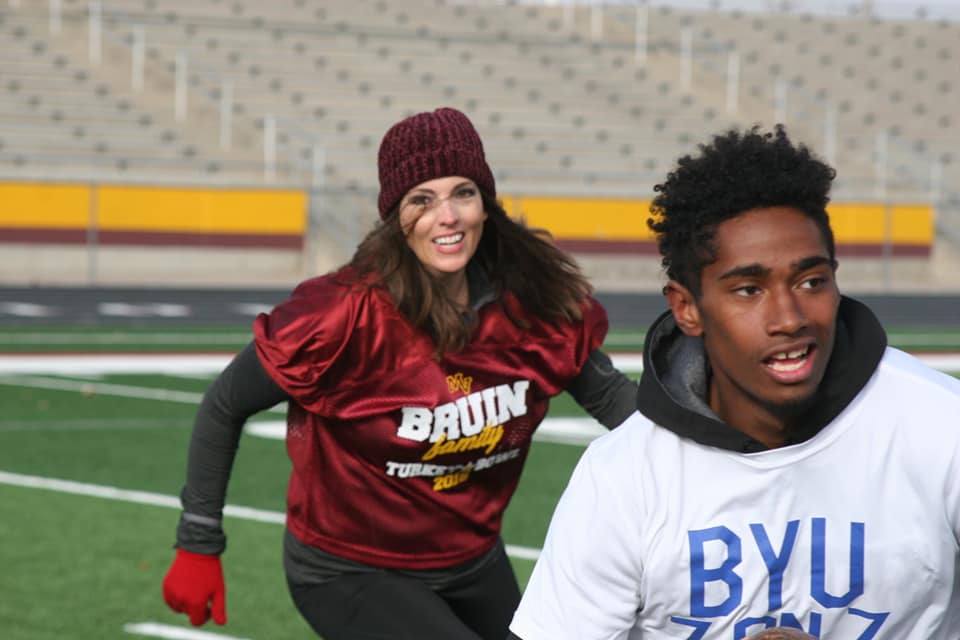 Act as if what you do makes a difference. It does.

William James
It's so rewarding to be a supporter of such a great program!

Cortney Holmes